Return to 50 Webs.
---
When I started looking for TaleSpin stuff on the Internet in November of 1997; there were only three websites (Tale Spin On-Line, High Flight and the Don Karnage shrine.). Not including my site; there are now 18 websites based on TaleSpin. This website will be updated as much as possible.
---
92nd Update: 06/08/2020- 2 links corrected, 7 Links removed...
---
TaleSpin Main Links (11)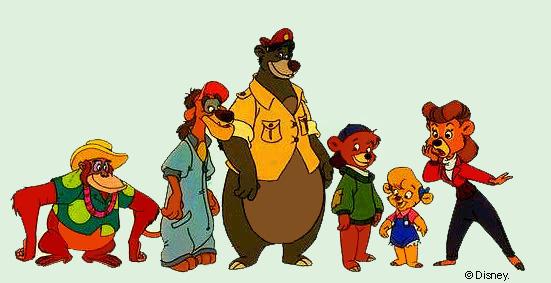 Created by Steet; this is a user generated website for TaleSpin fans. You can add information on the series as well as art, images, fanfics, music and much more!
The unofficial TaleSpin blog website.
Pretty self-explaintory, yesno?
This website features a full cast list; a full crew list; an episode guide and comment board.
A small website containing information and details on the Unofficial TaleSpin Playing Card Game.
Pictures for Flight of the Sky Raker in English and Russian.
Created by Jeffrey Mika; this is the place for full information on the TaleSpin series. Think of it as the Unofficial TaleSpin bible.
Created by Kristy; this is the place for all of the TaleSpin Voice Talent List. (With help from me and Laura Ann Trombley)
Internet Movie Database: TaleSpin
This page includes a plot summary, the main voices and their credits to other shows. Also included is the co-creator of TaleSpin; Jymn Magon and music composer Christopher L. Stone.
Katarina's Page O'Wenches and Stuff
Created by Katarina; this website features mostly fanart for Scarlet Karange and Don Karnage. Check out the picture of Ted as a TaleSpin character. Look out Teddy!!
Golden book TaleSpin scripts.
One Final Note: If your website has moved; or if you have a Tale Spin Webpage: E-Mail me at: gweagle@eastlink.ca
---
Fan Pages (5)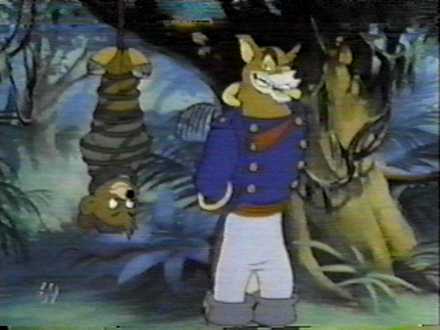 Don Karnage
This webpage includes a bit of art and some fanfic's on Don Karnage and his future wife and kids. This is a very small webpage created by Katie O'Sullivan.
---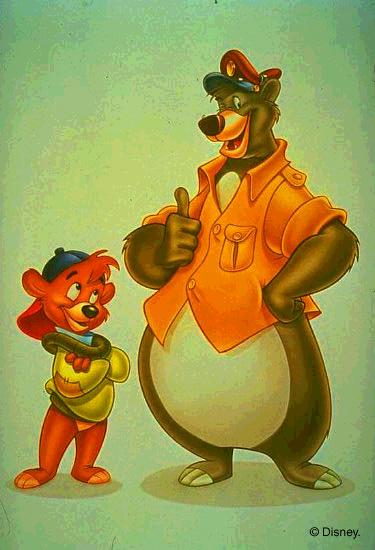 Baloo Von Bruinwald XIII
All Websites Have Disappeared Down The Memory Hole!
---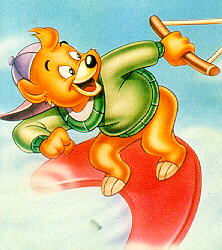 Kit Cloudkicker
The Unofficial Kit Cloudkicker Homepage
This of course is my website. This website is basically the information overload of Kit Cloudkicker commentary and information on the TaleSpin Cast & Crew. Plus much more!
Created by the late Tom Cloudkicker (who passed away some time ago); this is the forums perfect for Kit Cloudkicker fans.
Kit Cloudkicker's Live Journal Blog. The perfect place to talk about Kit Cloudkicker.
---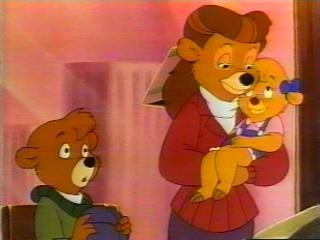 Rebecca & Molly Cunningham
Ricia's Rebecca Cunningham's Page
A small website featuring Rebecca Cunningham and features Ricia's fanfics.
---
If anyone has a TaleSpin Fan Page; Please e-mail me at: gweagle@eastlink.ca
---
Other Links (2)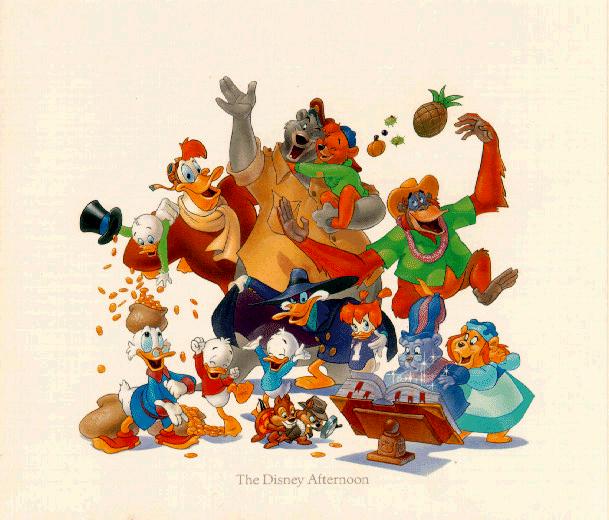 The ultimate cartoon website for news, discussion and other good happening in the world of cartoons.
News and reviews on Disney DVD's among other sets.
---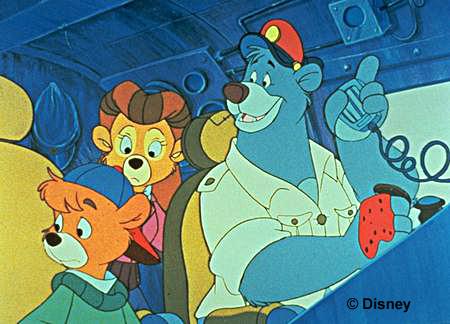 Return to the Unofficial Kit Cloudkicker Homepage!
Thank you for your time and I hope your stay was a good one. Don't forget to keep your eye on the sky and on this webpage.
---
Disclaimer: All images, character's names and likeness are copyrighted 1990/1991 by The Walt Disney Company and are used without premission. The webmaster has made sure that no money was made from the creation of this page and all material represented is used with the upmost affection and respect to the Walt Disney Company and the Tale Spin team.
---
Special thanks to 50 Webs for providing space for my webpage. Click here to find out how you can get your free hompage and 500 Megabytes of space.