Return to 50 Webs.
---
What's New!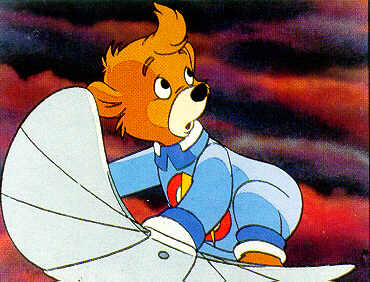 At the Unofficial Kit Cloudkicker Home Page! (Kit's new home!)
---
How TaleSpin Fared in the ratings in 1990-1991:
Arbitron Cable TV Rating: 3.8 (T-3rd with Ducktales behind TMNT and Tiny Toons)
Nielson Cable TV Rating: 3.9 (3rd behind TMNT and Tiny Toons.)
Cable Rating Share: 11.4 (2nd behind TMNT for children, fourth in syndication)
---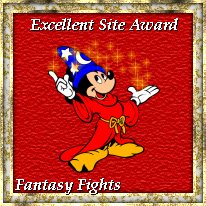 Yeah I got an award...So?
---
My LiveJournal Webpage
Gregory's Rant Shack of Thoughts
421st Update: 04/10/2010
---
04/10/2010
Here are the following updates to the Homepage:
[1.] The TaleSpin Talent Tribute has been updated fully with new credits, links and such. The Animation Section of the tribute has been removed.
[2.] I have added a new page to that section: The TaleSpin Animation Tribute page.
[3.] The TaleSpin International Voices Section has been updated with the new Japanese name for TaleSpin; and new profiles for Finland, Brazil and Portugal has been added.
[4.] The TaleSpin Translations section has been updated with new and corrected translations for Finland and a complete translation from Romanized Japanese to English translations. TaleSpin Cross Section Page updated completely.
[5.] TaleSpin Cast & Crew page updated with an official credits and new claimed credits. I expect to update the Animation Tribute again with more complete profiles of several animators found earlier in my research. Stay Tuned!
---
02/27/2010
Here are the following updates to the Homepage:
[1.] The Jungle Aces webpage has been updated with various credits (mostly for Whitby Hertford).
[2.] The R.J. Williams, Edan Gross and Janna Michaels webpages have been updated with more credits.
[3.] The TaleSpin Edits page has been updated. All 130 edits for Plunder and Lightning have been compiled. A few additional edits have also been added.
[4.] I have added the TaleSpin Reference & Trivia page as part of the main site.
[5.] I have finished the TaleSpin Voice Talent Tribute; added two credits for Phil Crowley and Robert Ito; added all the links from my post on Livejournal. Deleted Ben Ganger's source due to being no longer available. The Crew Talent Tribute will be updated next with new links and new credits (I don't plan for summaries yet.). I'm also considering cutting the animators out and placing them in a seperate webpage to allow for Walt Disney France, Walt Disney UK and Walt Disney Japan credits. I seem to require that now since the page itself is close to 500 KB which is 50Webs' limit. Stay tuned!
---
05/24/2009
Here are the following updates to the Homepage:
[1.] The website has been officially moved to 50 Webs.
---
07/02/2008
Here are the following updates to the Homepage:
[1.] The website is finally put into the retirement. My last editorial "The Final Cloudkicking Address" explains why.
---
02/15/2008
Here are the following updates to the Homepage:
[1.] Another minor update: TaleSpin Cross Section page updated. We have five Canadian Voice Talents now.
---
01/14/2008
Here are the following updates to the Homepage:
[1.] I'm back....because I have a few new updates. R.J. Williams and Jungle Aces Pages updated with a few new credits. And yes; Darkwing Duck has something to do with it.
[2.] I would like to note that a lot of the inspiration and a good chunk of the material that was written for this editorial was based on another editorial written on September 28th, 1996 by fellow Kit Cloudkicker fan Susan C. Mitchell. I got an e-mail on July 31st, 2005 from Susan Mitchell on this very subject. I failed to give her proper acknowledgement for borrowing most of her editorial for use in the Kit Cloudkicker Profile/Editorial. With that in mind I would like to thank Susan C. Mitchell for giving me the inspiration to write this editorial and this website in general for had it not been for Susan; I would never have the guts to create a Kit Cloudkicker Fansite. I would also want to say that I am sorry for not giving her proper credit when it was due originally in 1998 when I wrote the editorial.
---
If you want to comment on my rants, editorials, fanfics or anything; please e-mail me at gweagle@eastlink.ca. I will no longer be updating on the High Flight Comment Board since it is a waste of time for me.
Please sign the Kit Cloudkicker guestbook when you are ready to leave and remember Kit Cloudkicker loves you all!
---
This Page is in tribute to the loving memory of
Edmund Gilbert (1933-1999) & Lorenzo Music (1937-2001)
You will always be there in my heart and be solely missed. May the light shine upon thee!
---
Special Announcement for TaleSpin Websites and fans!!
In response to Jeffrey Mika's What's New section entry (dated October 14th,1998) I am also taking a stand againest the Walt Disney Company's shameless editing of Tale Spin episodes and total disrespect for Tale Spin's TV Movie/Pilot episode "Plunder and Lightning". Even if Tale Spin never gets a second season; the most dignified thing Disney can do is to release all the Tale Spin episodes (Including "Flying Dupes") uncut and uncensored and also release Plunder and Lightning on DVD: remastered and competely uncut. (Even proable sences that may have actually been in the movie.)
---
TaleSpin Awards and Nominations
(2 Win, 5 Nominated)
1990/1991 Emmy Award Winner for Outstanding Animation Program in Prime-Time (1 Hour or More)
1990/1991 Golden Reel Award Winner for Outstanding Sound Editing (Craig Paulsen)
1990/1991 Emmy Award Nomination for Outstanding Animation Program (1 Hour or Less)
1991 Young Artist Award Nomination for Best New Cartoon Series
1992 Young Artist Award Nomination for Outstanding Voice-Over in an Animated Series (R.J. Williams/Janna Michaels)
1993 Young Artist Award Nomination for Outstanding Voice-Over in an Animated Series or Special (R.J. Williams)
1992 Annie Award Nomination for Best Animated Series
---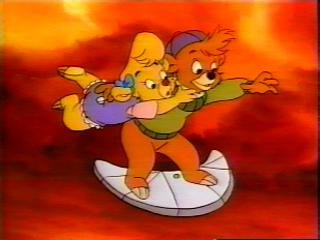 Credits
Special thanks to the following people and companies:
[1.] 50 Webs for providing the space for this webpage. I know that I include that on every webpage; but, I just cannot thank them enough.
[2.] Debbie Madden (of Tale Spin Collectiables). She recommended Geocities and gave me the will to create the website in the first place. I created the TaleSpin translations page for her website. (One of my first projects!)
[3.] Michael J. Gollihue (of Tale Spin On-Line). Most of the pictures and screen grabs you see here are from this website. (He has such a huge website; and I wish he would update it more often.) The pictures were scanned by Richard Lowman; who is a huge follower of Production#4306. (TaleSpin's code number according to Walt Disney Television Animation.)
[3A.] Tabias of Otters for the Unofficial Kit Cloudkicker Homepage Logo.
[3B.] Cannon for the new scanner (The CanoScan FB320P scanner.) that I got for Christmas.
[4.] Claris Home Page Lite Software. Everyone asks me how I managed to get this website updated so often and so quickly. The power of webpage builders; this software is like using Mircosoft Word or WordPerfect. Its so dead-easy.
[5.] Jymn Magon, Mark Zaslove and the Tale Spin team for creating one of the greatest animated series in US history and one of the top five animated productions in the world.
[6.] Everyone who has signed the Cloudkicker guestbook (expect the entries that are named Gregory or Gregory Weagle) and send me E-mail. (Since I created this website on July 3rd,1998: I've had an average of 100 E-Mail messages a month. Before that; I've only got a total of 100 E-Mail messages. (That's in a six month span!))
[7.] And finally....... Kit Cloudkicker and R.J. Williams/Alan Roberts (The voices of Kit). (I've saved the best for last!) Without them; I don't think Tale Spin would have been as good of a production as it was. He *is* a character with attitude and a heart to match; I just wish other child characters could express it.
---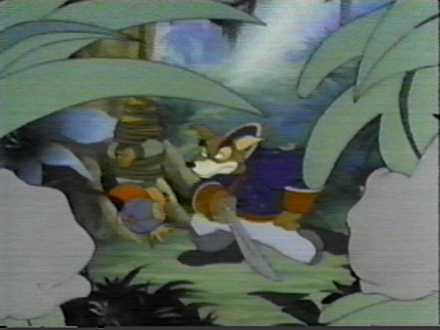 Return to the Unofficial Kit Cloudkicker Home Page!
---
Disclaimer: All images and characters are copyright 1990/1991 Walt Disney Company and are being used without premission. The webmaster has made sure that no money was made in the creation of this website and all material is used with the upmost affection and respect to the Walt Disney Company and the Tale Spin team.
---
Special thanks to 50 Webs for providing space for this webpage. Click here to find out how you can get your free homepage and 60 Megabytes of webspace.